Sacred Music for iOS
Sacred Music (previously LDS Music) is the Church's official mobile music app. It includes digital sheet music and audio for the hymnbook and Children's Songbook, and other music collections published by the Church. Sacred Music for iOS (iPhone, iPod touch, or iPad) can be downloaded for free from the iOS App Store. This page contains information about the app and how you can contribute as a volunteer.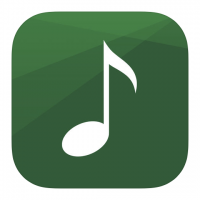 Volunteer development
The Sacred Music app was originally created by a member who donated his work to the Church. In October 2011, version 1.0 for iOS was officially released on the App Store. Sacred Music is also available on Android.
There are many ways that volunteers can contribute. If you would like to be a beta tester or have experience with iOS development, we invite you to join the Sacred Music for iOS project (instructions below). If you would like to add content to the app, you can join the Sacred Music Content project.
How to join the project
You will need an LDS Account, which is the same account used to sign in to other Church websites.
Go to the Projects page (log in if necessary).
(If you've never signed up for an LDSTech project before:)

Follow the link to the Individual Contributor License Agreement (ICLA). Read and agree.
Click on Profile (on the grey navigation bar below the main navigation). Fill out all required fields on your profile (the ones marked with an asterisk*) and press Save.

On the Projects page, find the project called Sacred Music for iOS (the list is in alphabetical order). Click on the title.
Near the top of the page there's a little button that says Join – click it!
By joining, you will automatically be added to the mailing list (hosted by Google Groups). Subscription settings can be changed on the project page.
Project members are encouraged to use the app and send feedback if they run into any problems. You can get beta and pre-release versions of the app on the the LDSTech downloads page. (If the app doesn't open, you may need to change your iOS settings to trust apps that come from the LDSTech website. This is done under iOS Settings > General > Profiles & Device Management > The Church of Jesus Christ of Latter-day Saints.)
We also need help with app development. Project members with Objective-C / Swift coding experience can learn more here: LDS Music for iOS Development.
Further reading
This page was last modified on 18 November 2019, at 10:53.