Policy Exposee Export Tool
To export a policy from Policy Exposee you need to login to Policy Exposee with an account that has at least "View" rights to the application that you want to export. Once logged in, navigate to the application that you want to export. For example, say I wanted to export the following test policy: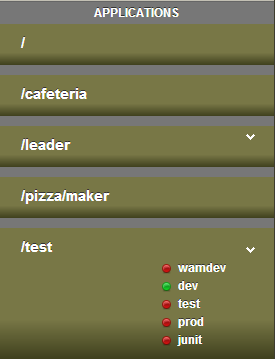 After that, click on the environment that has the policy that you want to export. In this example, only the dev environment is active in this application. It will display something similar to the following example: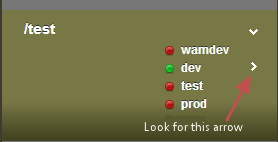 You want to make sure the arrow pointing to the right is coming from the environment that you would like to use. Once you have done this it will show a general information pane about the application such as the following: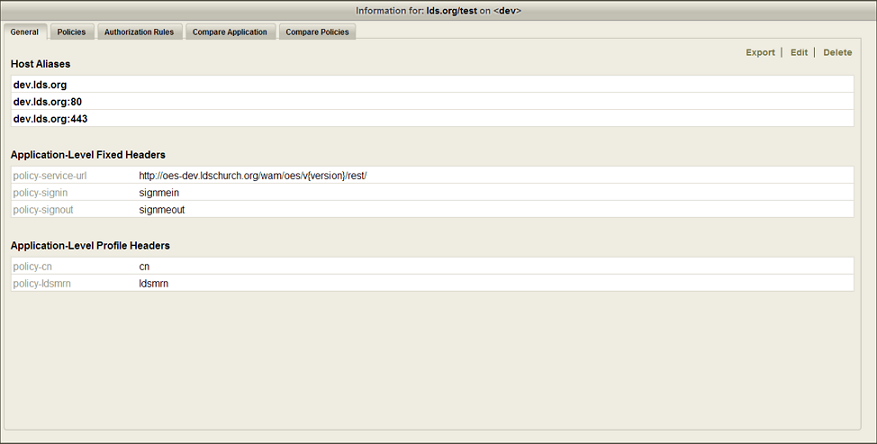 As you can see in the previous image, there are three different options in the top right corner of the pane. The one that we want to use is the Export button.


Once you click this button, it will begin to download an XML file which is the export file. Depending on the browser, you may need to dismiss a security warning for the file. Make sure to save this file to a place that you know where it is at so that you can use it later.
This page was last modified on 10 February 2013, at 06:21.