Content found in this wiki may not reflect official Church information. See Terms of Use for more information.
Using Mobile Phone to Broadcast with Zoom
From TechWiki
Jump to navigation
Jump to search
> Meetinghouse Technology > Virtual Meetings
The recommended setup using the Zoom platform is a mobile phone mounted on a tripod or a microphone boom near the podium directly connected to the building's audio system. This has been evaluated and will result in a high-quality viewing experience.
Magic arm with super clamp & smart phone mount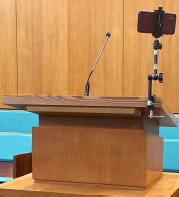 Microphone stand & smart phone mount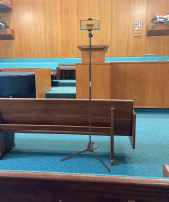 iPhone with Peak Design Mobile Creator Mount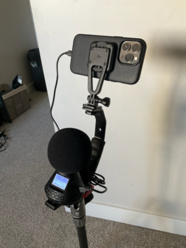 Dual Tripod bracket
Zoom H3 360° microphone
USB to lightning cable
Tripod
Pros to using Mobile Phones with Zoom:
It is flexible and portable
It is inexpensive and familiar
It is very easy to use and setup (if they are using zoom)
It is the least distracting option
It allows the person streaming to participate in sacrament meeting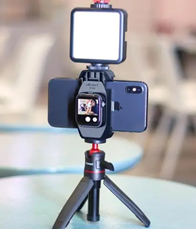 Connecting your device to building audio
If your phone has a 3.5 mm headset jack, you plug the 4-segment plug of the adapter into your phone and plug the mic input (blue end if using the above cable) into the line out jack of your building using a standard aux cable (TRS).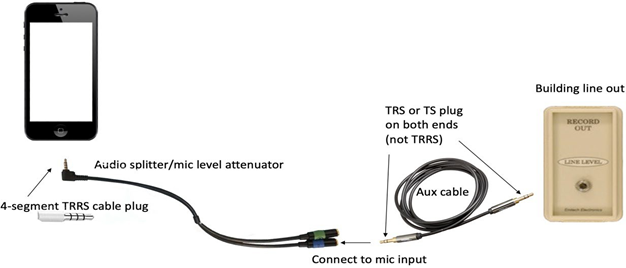 If your phone doesn't have a 3.5 mm headset jack you will need to use its charging port. To use it, get an adapter for your phone that converts its charging port to a headset jack. You may already have this adapter – often it come with your phone. If you buy one be sure it works with a headset (with microphone) and not just headphones.