Viewing Church media using a Western Digital Live Media Player
Requirements
8 GB or larger USB drive
TV or projector with screen
NOTE: The Western Digital TV Mini Media Player is NOT a supported solution.
Downloading files
Church broadcast MP4 video and MP3 audio files are compatible with the Western Digital Media Player. For more information about downloading these files, please refer to the following pages:
Connecting to a projector or TV for playback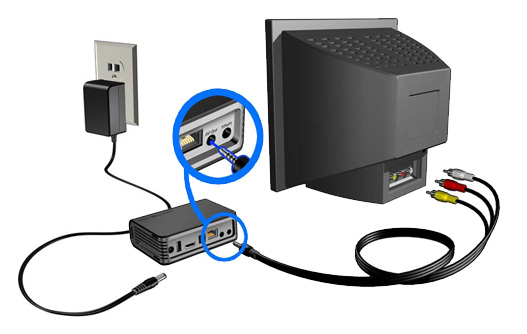 Connect the power clip to the power cable plug. The AC power adapter will vary, depending on your location. Some locations do not require a power plug clip. Units sold in those locations will have a fixed power plug.
Connect the power cable to the media player's DC connector, and then plug the opposite end into an AC power outlet. The media player powers up automatically.
Plug HDMI, component, or composite connectors to the appropriate out ports on the media player. NOTE: For audio when using a component connection, plug the composite-to-mini connector into the composite port on the media player. Plug the audio connectors on the opposite end of the cable into the composite audio input ports on your TV, red to red and white to white.
Plug the opposite end(s) into the appropriate port(s) on your TV or projector.
Select the appropriate TV or projector input source.
NOTE: HDMI cable not included with WD Media Player.
Playing back files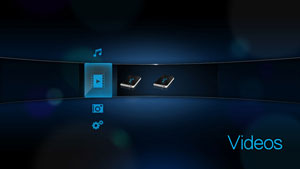 Connect the USB device to either of the HD media player's USB ports.
Wait for a few moments while the HD media player scans the USB device for media files.
Using the WD remote, browse to the Video category.
Highlight All Video, then press ENTER.
Locate the video file you want to play, then press ENTER.
Additional Information and Support
This page was last modified on 12 November 2012, at 14:56.