Content found in this wiki may not always reflect official Church information. See Terms of Use for more information.
Deactivating Church Zoom Account
From TechWiki
Jump to navigation
Jump to search
>> Meetinghouse Technology >> Virtual Meeting
Issue / Question
A Stake Technology Specialist needs to deactivate a Church Zoom account tied to one of the units in their Stake.
Solution / Fix
Step 1. Go to https://meet.churchofjesuschrist.org.
Step 2. Select the Remove button next to the account you want to deactivate.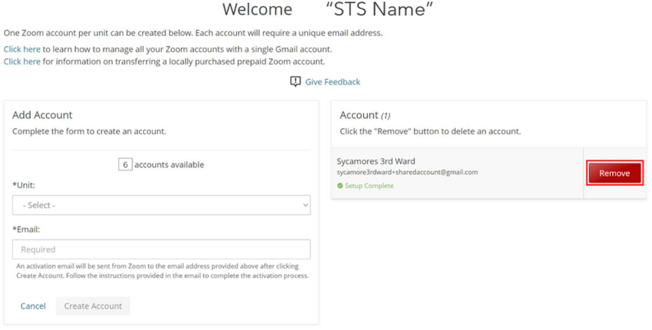 Step 3. Now that the account is deactivated, follow how to activate a new account.